One of the most essential SEO strategies for building your website's search engine rankings is by building back links. But what makes back links so important in helping you rank higher in search results? Consider each back link as a tiny vote that gives your website credibility. And the more quality back links you have, the better your search engine results.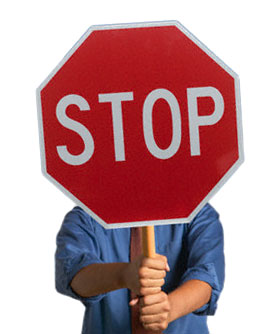 So why not simply build thousands of back links and have these all pointing back to your website? This might have worked in the past but with Google's introduction of the Panda and Penguin Update, website's that employed this strategy were penalized and slid down the search engine rankings.
You've probably read dozens of times on how to build quality back links. But knowing what strategies don't work will keep you out of trouble. So before you build anymore back links, below is a list of "how not to build back links."
Over Optimizing Keywords for your Anchor Text
Keywords play an important role in helping search engine crawlers locate relevant content and websites. However, this SEO strategy has changed since Google's Penguin update. Keyword stuffing or over optimizing your keyword for anchor text is now being penalized by Google.
A simple way of checking if you're over using some of your keywords is by checking your anchor text profile. If a great percentage of your back links are coming from a single or a few keywords then you're guilty of over optimizing your anchor texts.
Diversity is the name of the game and new anchor text ideas include naked URLs, brand name or generic text (click here, this website, here).
Using Article Submission Sites
Article submissions sites were an easy way of generating hundreds of back links. All you have to do is to submit one article to hundreds of article sites and place an anchor text going back to your website. Google seems to have gotten notice of this and has implement changes on how much value these back links give. The result is that websites with this type of links have seen their search rankings drop considerably.
Paid Links
This is quite an expensive way to pull your rankings down. First you're shelling out some hard-earned dollars while dragging your search engine rank. Google has made great strides in identifying paid sites and qualifying the type of back links these give. Getting back links from high quality sites may be difficult but one way of determining the quality of a link is how difficult it is to get them.
Link Exchanges
This is a matter of you scratch my back and I'll scratch yours. Why not get the back link numbers going and spreading the benefit by asking fellow webmasters for link exchanges. Some even make the mistake of exchanging links with websites that are not related to their niche.  Make your back linking strategy more natural. Ask your fellow webmasters if they would allow guest posts. Provide quality content in exchange for a link.
Creating Social Profiles
If you're searching for another easy way of generating back links for your website then creating dozens of social profiles and providing a link pointing to your website is for you. There is quite a number of software that easily creates hundreds of profiles making this a whole lot faster. But again with Google's latest Penguin update all links from this strategy only drags your search rankings down. And the worst part of all, you have to remove all these links sometimes manually to avoid being penalized.